Overview
Specifications
Gallery
Overview
VALTRA N SERIES:
THE 5TH GENERATION
No challenge is too big and no task is too small for our award-winning N Series tractor. If you are looking for the perfect combination of size, power and comfort, look no further.
The mighty yet compact Valtra N Series is the agile workhorse of the Valtra family, with ergonomics and comfort designed for easy and productive working with your tractor. All new LED daytime running lights increase safety in road use. A robust and reliable machine, the N Series is big where it matters.
The N Series shines on all fronts

When you need a machine to handle a variety of tasks, the N Series shines on all fronts. Smooth and agile movement, 365 visibility and a powerful 4-cylinder engine mean that any job can be handled with the optimal power, precision and fuel efficiency. And, with Smart Farming built in, you can rest assured your machine does most of the work for you.
WHAT'S NEW ON THE 5TH GENERATION N SERIES?
IMPROVED USER INTERFACE ON YOUR VALTRA N SERIES
The N Series has a strong focus on ergonomics and ease of use. The 5th generation updates include an improved user interface, controls and a smart A-pillar display that puts information right where you need it. The steering column and the steering wheel are renewed for better usability and visibility. And, with the industry benchmark SmartTouch in Versu and Direct models, each day brings more profit and peace of mind.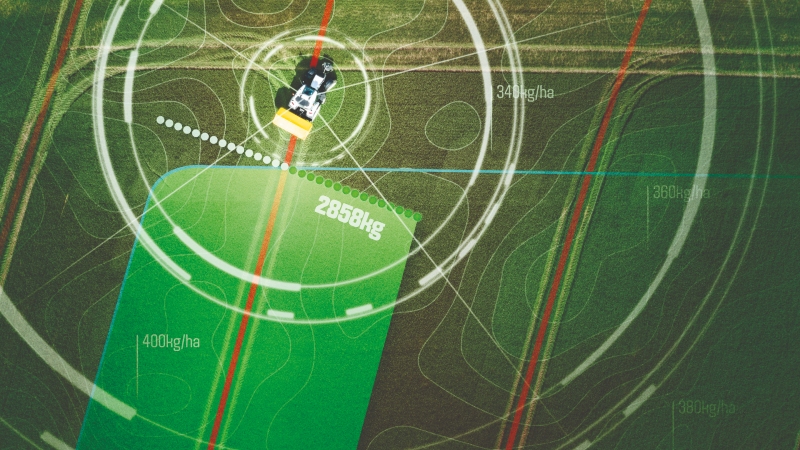 SMART FARMING BUILT IN
Valtra Smart Farming is a set of technologies that work seamlessly together – Valtra Guide, ISOBUS, Section Control, Variable Rate Control and TaskDoc®. A key design principle of our technology solutions is the ease of use.
Use Smart Farming technology to be more productive and to save inputs and increase the yield of your fields. The N Series is packed with convenient technology that makes all your tasks easier.
All smart functions can be controlled with our innovative SmartTouch armrest. Tasks are managed with taps and swipes, just like your smartphone, but even easier. You can have the Smart Farming features also in Active and HiTech models and control them through the SmartTouch Extend screen.
Valtra Guide helps to improve efficiency, reduce overlap and enhance operator comfort, whatever the farm size. This is the future – happening right now!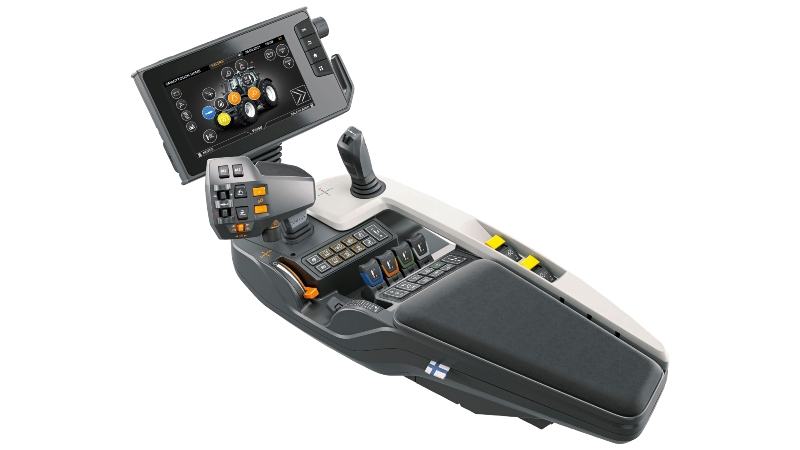 UNBEATABLE VALTRA TRANSMISSIONS
Valtra's N Series transmissions are designed and made by Valtra, and the fifth generation brings again new features. With Valtra you can drive your Powershift tractor like a CVT. In automatic modes the transmission does the shifting based on your acceleration and torque requirements, so you always get the best fuel economy and the power you need. In Direct models, the Direct CVT transmission gives you unequalled performance and high efficiency at all working speeds From low speeds and heavy pulling to light road transport, you'll always have the right power available.
Range of choice
HiTech
Five step powershift
Open centre 73/90 litre hydraulics
Mechanical spool valve controls
Basic or Armrest controls
Smart A-pillar display
Active
Five step powershift
Load sensing hydraulics
Mechanical hydraulic controls
115 lpm standard pump capacity
Optional 160 l/200 l pumps
Smart A-pillar display
Versu
Five step powershift
Load sensing hydraulics
115 lpm std pump capacity
Optional 160 l/200 l pumps
SmartTouch user interface
Smart A-pillar display
Direct
Efficient Valtra CVT
Automatic and manual modes
Load sensing hydraulics
SmartTouch user interface
Smart A-pillar display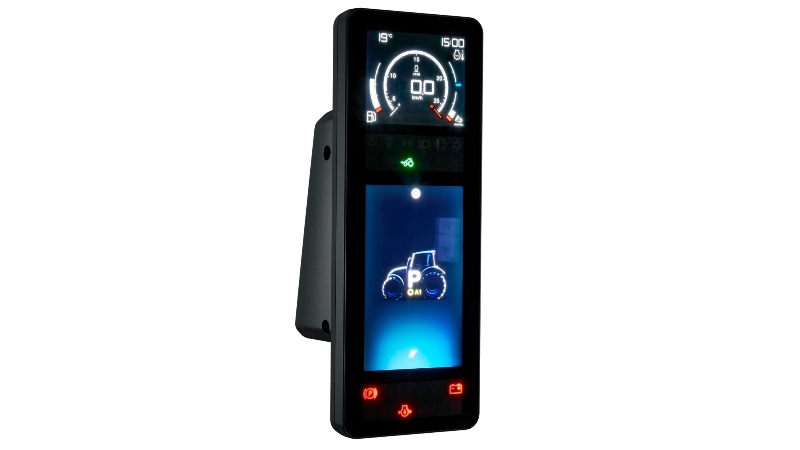 A-PILLAR DISPLAY
The large, clear and A-pillar display comes as standard with all models. It displays the needed tractor information, enables the control of key tractor settings and helps follow the tractor's performance. All settings are easily controlled with an encoder (rotating ring) and two push buttons.
Top
The top of the display shows essential information such as your ground speed, clock time, the engine RPM and fuel levels. When needed, the rest of the display can be dimmed.
Middle and bottom
The middle and lower screens show the tractor's transmission status and performance including pre-set gears and cruise speeds. You can configure the areas to display information that is essential to you and your tasks. In HiTech and Active models this also works as an easy-to-use tool for settings.
Information and warning lights
are also integrated in the A-pillar display as two LED icon matrixes, lit when needed.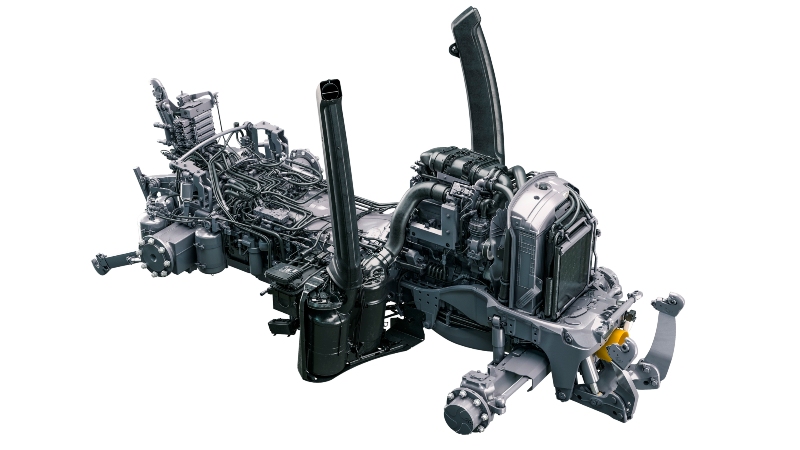 ROBUST STAGE V ENGINE
The N Series' 201 hp engine hold its position as the most powerful 4-cylinder tractor, with the best power-to-weight ratio in its class. The N Series is extremely agile without compromising on power on the ground and for PTO. Advanced engine features ensure that your working machine is reliable and complies with the latest emission standards without additional costs.
Right-sized AGCO Power engine
The beauty of the 4.9 litre engine is that the displacement is ideal for the power, meaning efficient overall fuel economy and strong pulling power on all engine revs.
Robust exhaust after-treatment
You can run your tractor without worrying about congested engine and expensive services. The engine after-treatment system cleans the exhaust according to the Stage V standard – without compromising on visibility.
Best overall economy
Valtra and AGCO Power have a 70-year-long partnership. By working seamlessly together, Valtra and AGCO Power have been able to optimise the fuel consumption to the most efficient level. The N Series engines have 600h service interval and Hydraulic Lash Adjustment for lower service cost.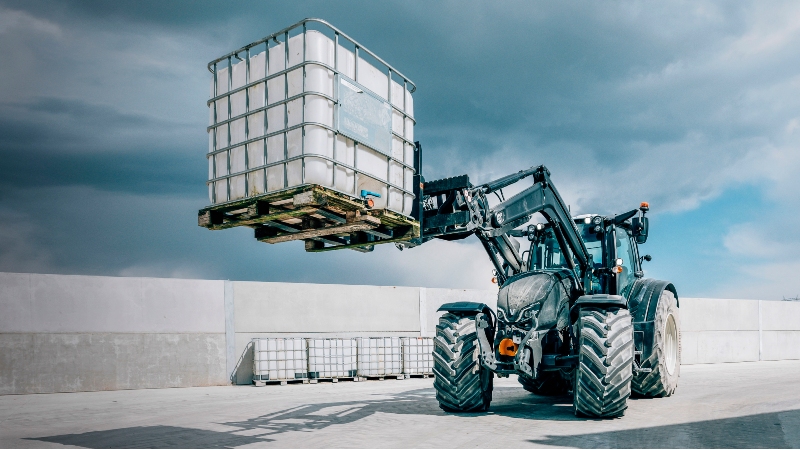 THE FRONT LOADER KING
The Valtra N Series is already known as a front loader specialist, and now it's even better. It comes with an integrated heavy duty loader subframe and a lock-and-go loader attachment. The modern clean beam design with enclosed pipework, follows the tractor bonnet line for an excellent view of your load. And because it's a Valtra, you get complete, convenient control of your front loader. All models come with electric armrest controls and a three function hydraulic joystick. You can also set and view your front loader settings from the new A-pillar display.
Specifications
MAX POWER
MAX. BOOST POWER
MAX. TORQUE NM
MODEL
HP
kW
HP
Kw
STD
BOOST
N135
135
99
145
107
570
620
N155e
ECO
155
114
165
121
660
700
STD
155
114
165
121
610
660
N175
165
121
201
201
680
800
Gallery